NEW Style of Stuff: Layers™ Stuff
We continue to expand our explorations into the beautiful color combinations in our new style of dyeing. Layers Stuff is similar in composition to Wild Stuff, but has no eyelash. You will find plenty of texture and glitz, plus a generous 300 yards in a full skein or 150 yds in a half skein. Our family of Stuff remains the standard toward which other hand tied yarns strive. The colors are glorious; combining our carefully chosen palettes allows you to create with Stuff in a way you never could before. And remember, all of our coordinating yarns can be obtained in the same Layers colors.


Below see our newest Layers colors, the North Country Collection:











Also, a new Wild Stuff color! Jet is dyed all black, with accents of colored metallics, eyelashes and a few added components. There is no coordinating dyed color (except Ebony: semi-solid black).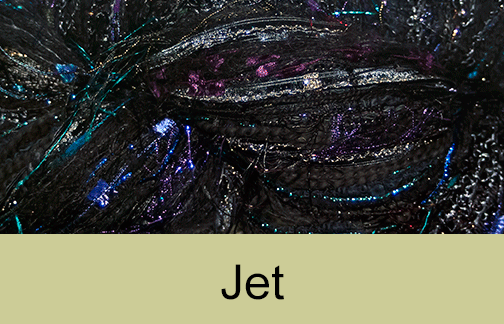 Recent Magazine coverage:

See Prism Yarns in your favorite knitting magazines: Vogue and Knitter's and Interweave Knits.
TV Show Coverage:

See Laura Bryant and Prism yarns in action on Knitting Daily TV!
NEW YARNS:

Plumette: 100% nylon; 2 oz/ 95 yds 6 sts #6; 5 1/2 sts #8
Plume's little sister Plumette has all of the incredible silky softness of Plume, with a
cropped length of fur. Reminiscent of sheared mink or panné velvet, Plumette offers a more tailored option. We love the two combined for a high/low effect. Perfect for accessories, shawls and even garments.

Clouds: 57% nylon, 23% poly, 10% wool 4 oz/ 185 yds 3 1/2 sts #
Clouds is a playful, textured fashion yarn with a hint of gold and black wrapped around the wool core. Soft tufts of nylon puff out from the surface, giving a deep cushy surface to simply knit fabric.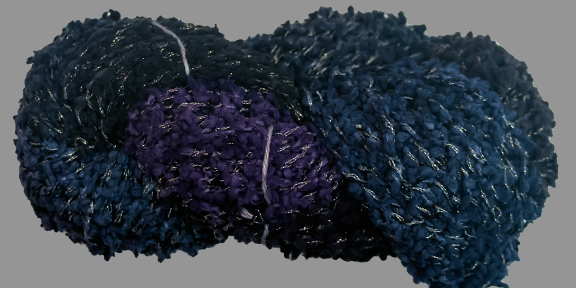 Valhalla: 100% fine merino
3.5 oz/ 199 yds; 3 1/2 sts #10, 4 sts #8
With the good looks of an Icelandic singles but with ultra-fine merino content, Valhalla looks tradtional but feels like heaven. Incredibly soft and silky, this well-spun single has a rustic yet refined look. As with any single-ply yarn, a soft halo will form with handling, during knitting and wearing. Our high-quality mill has sourced excellent long fibers and spins at just the right twist to minimize the tender qualities.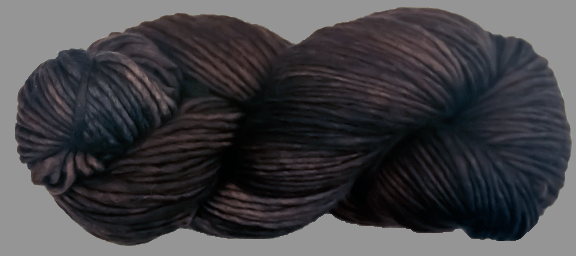 NEW BOOKS & PATTERNS
Also here you will find our newest patterns & booklets.
While they follow seasons loosely, I have been
known to make "in-between" books. Check often!
See a pattern you like?
Check here to visit Patternfish.
Many of our patterns are available as downloads,
and more are added all the time.
Click on the covers to see the contents.